We discovered that Home Secretary Priti Patel was in charge of a debate in the House of Commons this week that was all about safer streets. Several Scottish MPs raised the issue of the heavy-handed, inhumane actions of the Immigration Enforcement action in Kenmure Street. These MPs praised the people of Pollokshields. You can read all about it below.
Hi @pritipatel I see you led a debate called Safe Streets for All yesterday. Does that include #KenmureStreet? Did you listen when your colleagues told you we are #NotAMob? Could you talk to them? They'll tell you what kind of folk we are…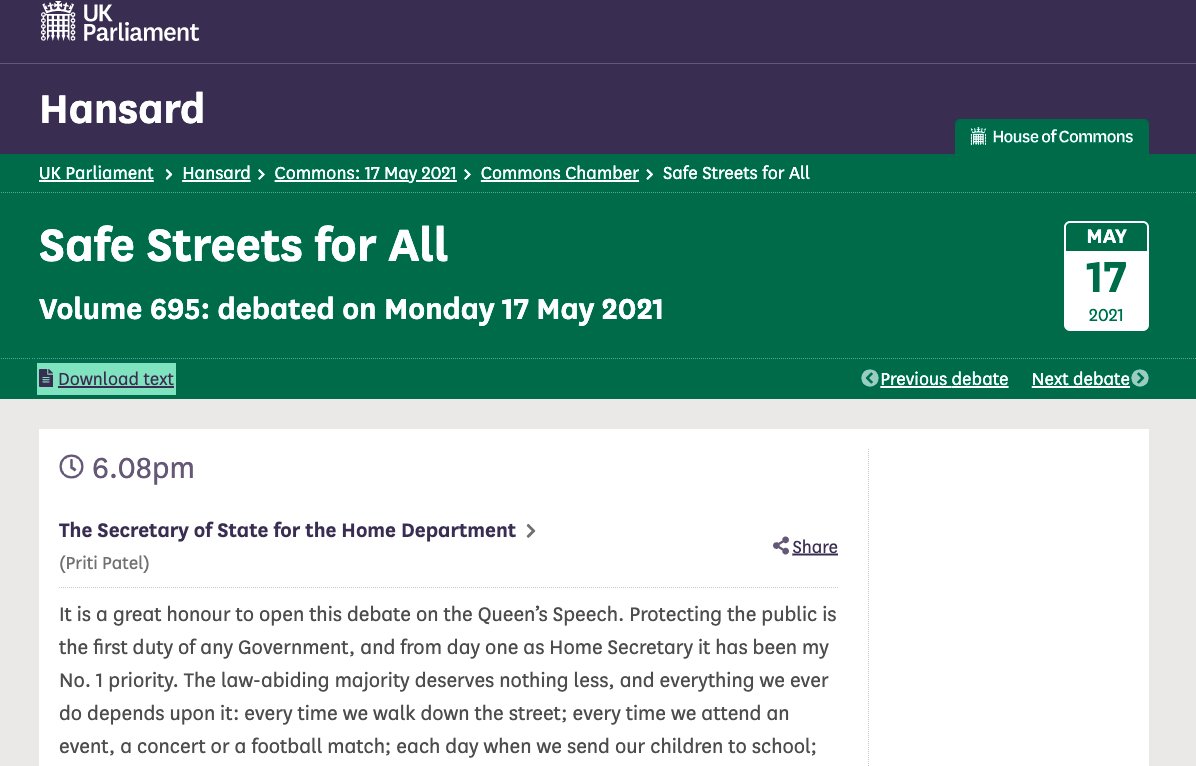 I see @AnneMcLaughlin thanked the "peaceful, sober and tidy people of #Pollokshields" for being good neighbours

Here @Stuart_McDonald says the @ukhomeoffice was "endangering the citizens of #Glasgow" last week in #KenmureSt . Can you speak to him about what happened?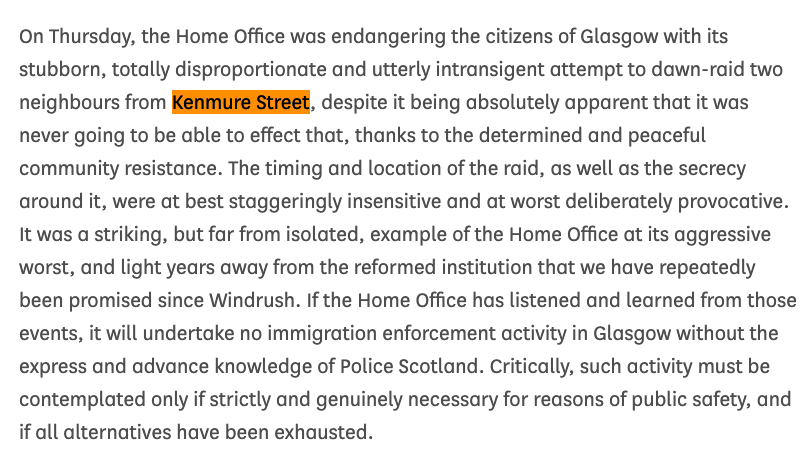 And @AngelaCrawley30 reminded you that you spoiled Eid for many people in #Pollokshields. But folk still found a positive way to help their neighbours. Can you maybe have a word with Angela and @alisonthewliss about that?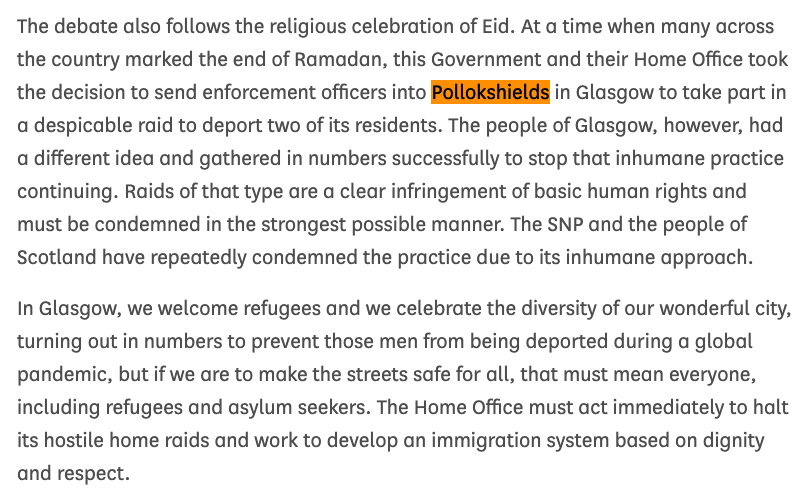 .@pritipatel please can you read the Hansard report and talk to your colleagues. I suspect quite a few want a word.
Then maybe it will be time to tell #KenmureStreet we're #NotAMob
Ta.
https://hansard.parliament.uk/Commons/2021-05-17/debates/704EF355-2257-4D67-9F0C-A712E6442227/details#main-content
#peoplemakeglasgow #RefugeesWelcome
Originally tweeted by David Millar (@david_millar) on 18th May 2021.